');--success-svg-icon:url('data:image/svg+xml;utf8,');--info-svg-icon:url('data:image/svg+xml;utf8,');--chevron-svg-icon:url('data:image/svg+xml;utf8,');--checkbox-svg-icon:url('data:image/svg+xml;utf8,');--radiobutton-svg-icon:url('data:image/svg+xml;utf8,');--show-password-svg-icon:url('data:image/svg+xml;utf8,');--hide-password-svg-icon:url('data:image/svg+xml;utf8,');--bde-woo-notices__icon-size:16px;--bde-woo-notices__padding:24px;--bde-woo-notices__border-radius:4px;--bde-woo-notices__error-background:var(--red-50);--bde-woo-notices__error-text:var(--red-500);--bde-woo-notices__error-link-text:var(--red-500);--bde-woo-notices__error-link-text-hover:var(--red-500);--bde-woo-notices__info-background:var(--sky-100);--bde-woo-notices__info-text:var(--sky-500);--bde-woo-notices__info-link-text:var(--sky-500);--bde-woo-notices__info-link-text-hover:var(--sky-500);--bde-woo-notices__success-background:var(--emerald-100);--bde-woo-notices__success-text:var(--emerald-700);--bde-woo-notices__success-link-text:var(--emerald-700);--bde-woo-notices__success-link-text-hover:var(--emerald-700);--bde-woo-sale-badge__border-radius:2px;--bde-woo-sale-badge__padding:4px 8px;--bde-woo-ratings__filled-star-svg:url('data:image/svg+xml;utf8,');--bde-woo-ratings__empty-star-svg:url('data:image/svg+xml;utf8,');--bde-woo-ratings__star_size:18px;--bde-woo-product-images__border-radius:4px;--bde-woo-product-images__border-width:0px;--bde-woo-product-images__border-color:var(--grey-300);--bde-woo-wrappers__background-color:var(--white);--bde-woo-wrappers__border-radius:4px;--bde-woo-wrappers__border-color:var(--grey-300);--bde-woo-wrappers__border-width:1px;--bde-woo-wrappers__shadow:rgba(0,0,0,.05) 0 1px 3px,rgba(0,0,0,.05) 0 1px 2px;--bde-woo-tables__header-color:var(--grey-100);--bde-woo-tables__background-color:var(--white);--bde-woo-tables__border-radius:4px;--bde-woo-tables__border-width:1px;--bde-woo-widgets__chip-background-color:transparent;--bde-woo-widgets__chip-background-color-hover:var(--indigo-50);--bde-woo-widgets__chip-text-color:inherit;--bde-woo-widgets__handle-border-color:var(--grey-300);--bde-woo-widgets__handle-background-color:var(--white);--bde-woo-widgets__handle-background-color-hover:var(--white);--bde-woo-widgets__handle-shadow:rgba(0,0,0,.05) 0 1px 3px,rgba(0,0,0,.05) 0 1px 2px;--bde-woo-widgets__handle-shadow-hover:var(--grey-300) 0 0 4px;--bde-woo-widgets__remove-item-from-cart-color:var(--grey-450);--bde-woo-select2__active-item-background-color:var(--indigo-50);--bde-woo-gallery__zoom-icon-shadow:rgba(0,0,0,.05) 0 1px 3px,rgba(0,0,0,.05) 0 1px 2px;--bde-woo-payment-box-background-color:var(--grey-100);--bde-woo-payment-box-border-color:var(--grey-200);--bde-woo-payment-box-border-width:1px;--bde-woo-quicklook-button-icon:url(/wp-content/uploads/breakdance/css/icons/eye.svg);--bde-woo-quicklook-button-background-color:none;--bde-woo-quicklook-button-icon-size:20px;--bde-woo-quicklook-button-backdrop-color:rgba(0,0,0,.15);--bde-woo-quicklook-button-backdrop-opacity:.7;--bde-woo-quicklook-modal-background-color:var(--white);--bde-woo-quicklook-overlay-color:rgba(0,0,0,.7);--bde-woo-quicklook-close-button-size:2em;--bde-woo-quicklook-arrow-size:1em;--bde-woo-quicklook-arrow-color:var(--white);--bde-woo-responsive__stack:row}:root{--bde-links-color:#6f6f6f;--bde-links-color-hover:#6f6f6f;--bde-button-primary-background-color:var(--bde-brand-primary-color);--bde-button-primary-background-color-hover:var(--bde-brand-primary-color-hover);--bde-button-secondary-border-color:var(--bde-brand-primary-color);--bde-button-secondary-border-color-hover:var(--bde-brand-primary-color);--bde-button-secondary-text-color:var(--bde-brand-primary-color);--bde-button-secondary-background-color-hover:var(--bde-brand-primary-color);--bde-button-text-text-color:var(--bde-links-color);--bde-button-text-text-color-hover:var(--bde-links-color-hover);--bde-button-font-size:var(--bde-body-font-size);--bde-form-font-size:var(--bde-body-font-size);--bde-form-input-border-top-left-radius:var(--bde-form-input-border-radius);--bde-form-input-border-top-right-radius:var(--bde-form-input-border-radius);--bde-form-input-border-bottom-left-radius:var(--bde-form-input-border-radius);--bde-form-input-border-bottom-right-radius:var(--bde-form-input-border-radius);--bde-form-input-border-top:var(--bde-form-input-border-width) solid var(--bde-form-input-border-color);--bde-form-input-border-right:var(--bde-form-input-border-width) solid var(--bde-form-input-border-color);--bde-form-input-border-bottom:var(--bde-form-input-border-width) solid var(--bde-form-input-border-color);--bde-form-input-border-left:var(--bde-form-input-border-width) solid var(--bde-form-input-border-color);--bde-form-label-color:var(--bde-headings-color);--bde-form-input-focused-border-color:var(--bde-brand-primary-color);--bde-form-input-focused-shadow:var(--bde-brand-primary-color) 0 0 2px;--bde-form-checkbox-selected-color:var(--bde-brand-primary-color);--bde-woo-base-text-color:var(--bde-body-text-color);--bde-woo-base-headings-color:var(--bde-headings-color);--bde-woo-base-primary-color:var(--bde-brand-primary-color);--bde-woo-base-primary-color-hover:var(--bde-brand-primary-color-hover);--bde-woo-base-extra-small-gaps:calc(var(--bde-woo-base-small-gaps)/var(--bde-woo-base-ratio));--bde-woo-base-small-gaps:calc(var(--bde-woo-base-space)/var(--bde-woo-base-ratio));--bde-woo-base-standard-gaps:var(--bde-woo-base-space);--bde-woo-base-medium-gaps:calc(var(--bde-woo-base-space)*var(--bde-woo-base-ratio));--bde-woo-base-big-gaps:calc(var(--bde-woo-base-medium-gaps)*var(--bde-woo-base-ratio));--bde-woo-base-large-gaps:calc(var(--bde-woo-base-big-gaps)*var(--bde-woo-base-ratio));--bde-woo-base-extra-large-gaps:calc(var(--bde-woo-base-large-gaps)*var(--bde-woo-base-ratio));--bde-woo-typography-ratio:var(--bde-font-size-ratio);--bde-woo-typography__size-small:calc(var(--bde-woo-typography__size-standard)/var(--bde-woo-typography-ratio));--bde-woo-typography__size-small-font-family:var(--bde-body-font-family);--bde-woo-typography__size-standard:var(--bde-body-font-size);--bde-woo-typography__size-standard-font-family:var(--bde-body-font-family);--bde-woo-typography__size-medium:calc(var(--bde-woo-typography__size-standard)*var(--bde-woo-typography-ratio));--bde-woo-typography__size-medium-font-family:var(--bde-heading-font-family);--bde-woo-typography__size-large:calc(var(--bde-woo-typography__size-medium)*var(--bde-woo-typography-ratio));--bde-woo-typography__size-large-font-family:var(--bde-heading-font-family);--bde-woo-typography__size-extra-large:calc(var(--bde-woo-typography__size-large)*var(--bde-woo-typography-ratio));--bde-woo-typography__size-extra-large-font-family:var(--bde-heading-font-family);--bde-woo-buttons-and-links__text-link-color:#6f6f6f;--bde-woo-buttons-and-links__text-link-color-hover:#6f6f6f;--bde-woo-buttons-and-links__nav-link-color:var(--bde-woo-base-text-color);--bde-woo-buttons-and-links__nav-link-color-hover:var(--bde-woo-base-text-on-primary-color);--bde-woo-buttons-and-links__nav-link-color-active:var(--bde-woo-base-primary-color);--bde-woo-forms__spacing-after-label:var(--bde-form-after-label);--bde-woo-forms__spacing-between-fields:var(--bde-form-gap);--bde-woo-forms__spacing-between-columns:var(--bde-woo-base-extra-large-gaps);--bde-woo-forms__labels-color:var(--bde-form-label-color);--bde-woo-forms__inputs-background-color:var(--bde-form-input-background-color);--bde-woo-forms__inputs-text-color:var(--bde-form-text-color);--bde-woo-forms__inputs-placeholder-color:var(--bde-form-input-placeholder-color);--bde-woo-forms__inputs-border-color:var(--bde-form-input-border-color);--bde-woo-forms__inputs-border-width:var(--bde-form-input-border-width);--bde-woo-forms__inputs-border-radius:var(--bde-form-input-border-top-left-radius) var(--bde-form-input-border-top-right-radius) var(--bde-form-input-border-bottom-right-radius) var(--bde-form-input-border-bottom-left-radius);--bde-woo-forms__inputs-background-color-focused:var(--bde-form-input-focused-background-color);--bde-woo-forms__inputs-border-color-focused:var(--bde-form-input-focused-border-color);--bde-woo-forms__inputs-shadow-focused:var(--bde-form-input-focused-shadow);--bde-woo-forms__inputs-shadow:var(--bde-form-input-input-shadow);--bde-woo-forms__inputs-select2-hover-item:var(--bde-woo-base-primary-color);--bde-woo-forms__labels-required-color:var(--bde-form-label-required-color);--bde-woo-forms__labels-required-size:var(--bde-form-label-required-size);--bde-woo-forms__labels-required-nudge-x:var(--bde-form-label-required-nudge-x);--bde-woo-forms__labels-required-nudge-y:var(--bde-form-label-required-nudge-y);--bde-woo-tables__border-color:var(--bde-woo-base-border-color);--bde-woo-sale-badge__background-color:var(--bde-woo-base-primary-color);--bde-woo-sale-badge__text-color:var(--bde-woo-base-text-on-primary-color);--bde-woo-sale-badge__font-weight:var(--bde-woo-typography-font-weight-heavy);--bde-woo-sale-badge__font-size:var(--bde-woo-typography__size-standard);--bde-woo-widgets__chip-text-color-hover:var(--bde-woo-buttons-and-links__text-link-color);--bde-woo-widgets__handle-border-color-hover:var(--bde-woo-base-primary-color);--bde-woo-notices__padding-left:calc(var(--bde-woo-notices__padding) + var(--bde-woo-notices__icon-size) + (var(--bde-woo-notices__icon-size)/2));--bde-woo-quicklook-button-text-color:var(--bde-button-primary-text-color);--bde-woo-quicklook-button-background-color-hover:var(--bde-woo-quicklook-button-background-color);--bde-woo-quicklook-button-icon-spacing:var(--bde-woo-base-standard-gaps);--bde-woo-quicklook-close-button-color:var(--bde-woo-base-headings-color);--bde-woo-quicklook-arrow-color-hover:var(--bde-woo-quicklook-arrow-color);--bde-woo-quicklook-arrow-background-color:var(--bde-brand-primary-color);--bde-woo-quicklook-arrow-background-color-hover:var(--bde-woo-quicklook-arrow-background-color)}.breakdance .button-atom{display:inline-flex;align-items:center;justify-content:center;vertical-align:middle;appearance:none;box-sizing:border-box;margin:0;border:0;padding:0;background-color:transparent;font-size:var(--bde-button-font-size);line-height:var(--bde-button-line-height);transform:translate(0,0);max-width:100%}.breakdance .button-atom--primary{text-align:center;font-weight:var(--bde-button-font-weight);text-decoration:none;padding:var(--bde-button-padding-base);border-radius:var(--bde-button-border-radius);border-width:var(--bde-button-border-width);border-style:solid;border-color:transparent;overflow:hidden}.breakdance .button-atom--primary{color:var(--bde-button-primary-text-color);background:var(--bde-button-primary-background-color);border-color:var(--bde-button-primary-border-color)}.breakdance *,.breakdance *:before,.breakdance *:after{box-sizing:border-box}.breakdance img{max-width:100%;height:auto}.breakdance{background-color:var(--bde-background-color);color:var(--bde-body-text-color)}.breakdance h1,.breakdance h2,.breakdance h3{color:var(--bde-headings-color)}.breakdance a{color:var(--bde-links-color)}.breakdance{font-family:var(--bde-body-font-family);font-size:var(--bde-body-font-size)}.breakdance h1,.breakdance h2,.breakdance h3{font-family:var(--bde-heading-font-family)}.breakdance h1{font-size:var(--bde-h1-font-size)}.breakdance h2{font-size:var(--bde-h2-font-size)}.breakdance h3{font-size:var(--bde-h3-font-size)}@media (max-width:1119px){.breakdance{font-family:var(--bde-body-font-family);font-size:var(--bde-body-font-size)}}@media (max-width:1023px){.breakdance{font-family:var(--bde-body-font-family);font-size:var(--bde-body-font-size)}}@media (max-width:767px){.breakdance{font-family:var(--bde-body-font-family);font-size:var(--bde-body-font-size)}}@media (max-width:479px){.breakdance{font-family:var(--bde-body-font-family);font-size:var(--bde-body-font-size)}}.breakdance .bde-header-builder-5622-100{background-color:#000000A8}.breakdance .bde-header-builder-5622-100 .bde-header-builder__container{padding-bottom:10px;padding-top:10px}@media screen and (max-width:600px){.breakdance .bde-header-builder{--wp-admin--admin-bar--height:0px}}.breakdance .bde-image-5622-101{width:200px}.breakdance .bde-image-5622-101 .breakdance-image-object{width:100%;height:auto}@media (min-width:768px){.breakdance .bde-wp-menu-5622-115 .breakdance-menu{--link-color:var(--bde-palette-white-1);--link-padding:10px 20px}.breakdance .bde-wp-menu-5622-115 .breakdance-menu-link{color:var(--bde-palette-white-1)}}@media (max-width:767px){.breakdance .bde-wp-menu-5622-115 .breakdance-menu{--toggle-layer-color:var(--bde-palette-white-1);--links-gap:0}.breakdance .bde-wp-menu-5622-115 .breakdance-menu{--dropdown-link-icon-display:none;--dropdown-link-description-display:none;--dropdown-links-gap:var(--gap-none)}.breakdance .bde-wp-menu-5622-115 .breakdance-menu-list{align-items:stretch;background-color:var(--menu-background);display:none;flex-direction:column;left:var(--mobile-offset-x);max-height:var(--menu-max-height);overflow:hidden;overflow-x:hidden;overflow-y:auto;position:absolute;top:var(--mobile-offset-y,100%);width:100vw;z-index:100}.breakdance .bde-wp-menu-5622-115 .breakdance-menu-list:not(.is-visible):not(.is-collapsing){height:0}.breakdance .bde-wp-menu-5622-115 .breakdance-menu-list>:last-child{border-bottom:var(--link-border)}.breakdance .bde-wp-menu-5622-115 .breakdance-menu .breakdance-menu-link{border-top:var(--link-border);justify-content:var(--link-alignment);padding:var(--mobile-link-padding)}.breakdance .bde-wp-menu-5622-115 .breakdance-dropdown--with-link{--link-arrow-display:inherit}.breakdance .bde-wp-menu-5622-115 .breakdance-dropdown-floater{opacity:1;overflow:hidden;padding-top:0;position:static;transform:none}.breakdance .bde-wp-menu-5622-115 .breakdance-dropdown-floater:not(.is-visible):not(.is-collapsing){height:0}.breakdance .bde-wp-menu-5622-115 .breakdance-dropdown-body{background-color:var(--link-background-color);border-radius:0;border-top:var(--link-border);box-shadow:none;flex-direction:column}.breakdance .bde-wp-menu-5622-115 .breakdance-dropdown-section{--dropdown-section-padding:0;--dropdown-section-gap:var(--gap-none)}.breakdance .bde-wp-menu-5622-115 .breakdance-menu .breakdance-dropdown-link{justify-content:var(--link-alignment);padding:var(--mobile-link-level-3-padding);white-space:normal}.breakdance .bde-wp-menu-5622-115 .breakdance-dropdown--wp .breakdance-dropdown-section{margin-bottom:-1px}.breakdance .bde-wp-menu-5622-115 .breakdance-dropdown--wp .breakdance-dropdown-link{border-bottom:var(--link-border);padding:var(--mobile-link-level-2-padding)}.breakdance .bde-wp-menu-5622-115 .breakdance-menu-toggle{display:flex}}.breakdance .bde-section-5616-100 .section-container{align-items:flex-start;text-align:left;justify-content:center}.breakdance .bde-section-5616-100{background-image:url(https://ubolt.ca/wp-content/uploads/2023/01/hero-1.jpg)}.breakdance .bde-section-5616-100>.section-background-overlay{background:linear-gradient(115deg,rgba(0,0,0,1) 0%,rgba(255,0,0,0) 100%)}.breakdance .bde-section-5616-100>.section-background-overlay{mix-blend-mode:normal}.breakdance .bde-section-5616-100 .section-container{height:80vh}.breakdance .bde-section-5616-100 .section-container{padding-top:40px}.breakdance .bde-heading-5616-102{color:#fff;font-size:66px}.breakdance .bde-heading-5616-104{color:var(--bde-palette-white-1)}.breakdance .bde-text-5616-105{color:var(--bde-palette-white-1)}.breakdance .bde-text-5616-105{width:50%;margin-top:20px;padding-top:5px;border-top:5px solid var(--bde-palette-red-2)}.breakdance .bde-section-5616-106{background-color:#f2f3f2;background-image:url(https://ubolt.ca/wp-content/uploads/2023/01/white-circle-bg.jpg)}.breakdance .bde-columns-5616-107{--columnCount:2}@media (max-width:1119px){.breakdance .bde-columns-5616-107{--columnCount:2}}@media (max-width:1023px){.breakdance .bde-columns-5616-107{--columnCount:2}}@media (max-width:767px){.breakdance .bde-columns-5616-107{--columnCount:2}.breakdance .bde-columns-5616-107.bde-columns{flex-direction:column;flex-wrap:nowrap}.breakdance .bde-columns-5616-107.bde-columns>.bde-column{width:100%}}@media (max-width:479px){.breakdance .bde-columns-5616-107{--columnCount:2}}.breakdance .bde-column-5616-108{--column-width:40%}.breakdance .bde-image-5616-109 .breakdance-image-object{transform-origin:% .4%;aspect-ratio:1/1;object-fit:cover}.breakdance .bde-column-5616-110{--column-width:60%;justify-content:flex-end}.breakdance .bde-div-5616-111{overflow:hidden}.breakdance .bde-heading-5616-113{font-size:24px;margin-bottom:21px}@media (max-width:1023px){.breakdance .bde-columns-5675-101.bde-columns>.bde-column{--column-width:50%}}@media (max-width:767px){.breakdance .bde-columns-5675-101.bde-columns>.bde-column{width:100%}}.breakdance .bde-column-5675-121{--column-width:40%}.breakdance .bde-column-5675-121.bde-column{padding-bottom:20px}@media (min-width:1120px){.breakdance .bde-column-5675-121{display:none}}@media (max-width:1119px) and (min-width:1024px){.breakdance .bde-column-5675-121{display:none}}@media (max-width:1023px) and (min-width:768px){.breakdance .bde-column-5675-121{display:none}}@media (max-width:767px) and (min-width:480px){.breakdance .bde-column-5675-121{display:none}}@media (max-width:479px){.breakdance .bde-column-5675-121{display:none}}@media (max-width:767px){.breakdance .bde-column-5675-121{align-items:center;text-align:center}}.breakdance .bde-text-5675-122{color:var(--bde-background-color);margin-bottom:12px}.breakdance .bde-text-5675-123{color:var(--bd-palette-color-4);margin-bottom:20px}.breakdance .bde-form-builder-5675-124{--bde-form-input-background-color:var(--bd-palette-color-1);--bde-form-input-padding-top:14px;--bde-form-input-padding-right:16px;--bde-form-input-padding-bottom:14px;--bde-form-input-padding-left:16px;--bde-form-input-focused-background-color:var(--bde-background-color);--bde-form-input-focused-border-color:var(--bde-brand-primary-color);--bde-form-input-focused-shadow:0px 0px 12px 0px var(--bde-brand-primary-color)}.breakdance .bde-form-builder-5675-124 .breakdance-form .breakdance-form-field__input{background-color:var(--bd-palette-color-1)}@media (max-width:767px){.breakdance .bde-form-builder-5675-124 .breakdance-form{grid-template-columns:unset}.breakdance .bde-form-builder-5675-124 .breakdance-form--horizontal{grid-auto-flow:unset}.breakdance .bde-form-builder-5675-124 .breakdance-form.has-breakpoints .breakdance-form-field{grid-column-start:unset}.breakdance .bde-form-builder-5675-124 .breakdance-form .breakdance-form-footer .breakdance-form-button{width:100%}}.breakdance .bde-social-icons-5675-127{flex-direction:row;gap:12px}.breakdance .bde-social-icons-5675-127 .bde-social-icons__icon-wrapper{border-radius:100%;background-color:var(--bd-palette-color-2);padding:8px;opacity:.8}.breakdance .bde-social-icons-5675-127 .bde-social-icons__icon-wrapper svg{width:12px;height:12px;fill:var(--bde-background-color)}@media (min-width:1120px){.breakdance .bde-social-icons-5675-127{display:none}}@media (max-width:1119px) and (min-width:1024px){.breakdance .bde-social-icons-5675-127{display:none}}@media (max-width:1023px) and (min-width:768px){.breakdance .bde-social-icons-5675-127{display:none}}@media (max-width:767px) and (min-width:480px){.breakdance .bde-social-icons-5675-127{display:none}}@media (max-width:479px){.breakdance .bde-social-icons-5675-127{display:none}}
Secure your world
One bolt at a time
U-Bolt Connection Inc. was founded as a business in 1989.

The U-Bolt Connection serves all industrial sectors requiring quality bent, threaded and machined bolts. Rigorous quality control procedures are used throughout the plant. We leave nothing to chance. Our customers expect and get, quality – every time.

U-Bolt Connection Inc.
A proud Canadian manufacturer of bent, threaded and machined bolts.
"We are a business built on pride and integrity. We take your business seriously and service you with a high degree of professionalism. You, like every one of our Canadian and U.S. customers, will enjoy doing business with us. We have helped many companies with our customized solutions and look forward to doing the same for you."
The U-Bolt Connection is staffed with highly skilled and knowledgeable people. We manufacture our products for a wide variety of customers in both light and heavy industrial sectors. Quality standards and procedures are maintained at all manufacturing and operational levels.

We are always interested in what our customers have to say or to find out more About U-Bolt Connection Inc.
Custom Machining
We manufacture custom parts and bolts
We do more than just U-bolts. We manufacture other metal parts and components to your exact specifications.
Contact us for a quote today.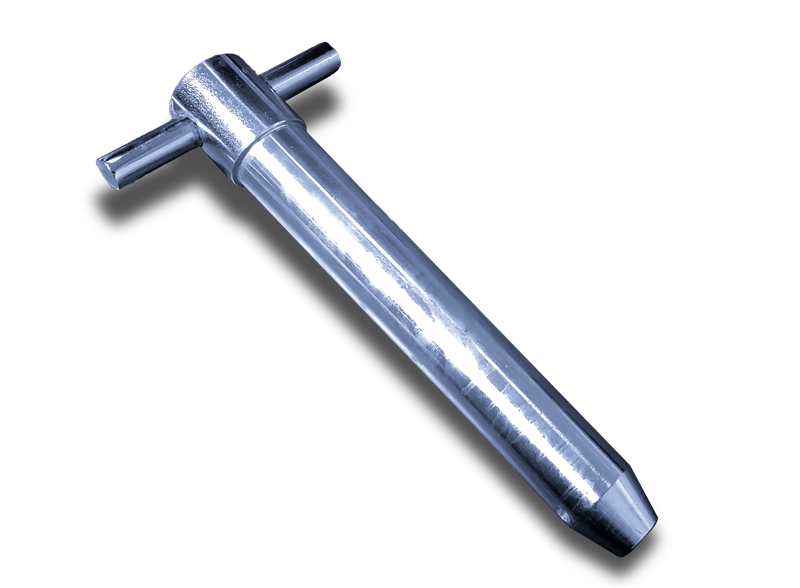 Subscribe to our newsletter
The latest news, articles, and resources, sent to your inbox weekly.
© 2023 U-Bolt Connection Inc.